This year's theme for International Women's Day is embrace equity.
For us, this means continuing to drive gender parity, and celebrating the achievements of the women we are lucky to have with us at Experience Co.
We are passionate about having job opportunities for everybody – regardless of gender. Whilst parts of the adventure tourism sector may be typically seen as more male-dominated, we are challenging that. From skydivers to skippers, we encourage a workplace environment in which anyone can achieve their career goals.
To highlight this, we're putting the spotlight on Tasmin, Ella and Eloise.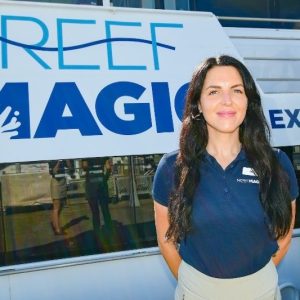 Tamsin has been part of our Reef Unlimited team for almost 2 years. Her official title is Marine Operations Supervisor, and that includes a lot! Tasmin has four separate roles: Master <24/MED2 (which translates as Driving Millennium Spirit and Calypso 12, as well as being First Mate on Reef Magic), Marine Duty Manager, Medical Coordinator, and Cruise Attendant Coordinator.
There's no 'average day' for Tamsin, as variations in weather, passengers, crew and marine life keeps her on her toes.
In regards to the gender balance amongst skippers, Tasmin says
"The industry as a whole has changed a lot. Experience Co is very inclusive and supportive, doesn't matter who you are, it's the right person for the right job."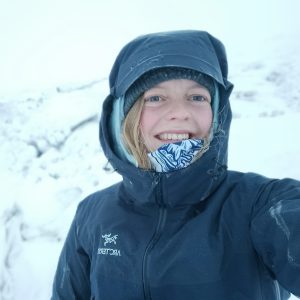 Ella is our Assistant Operations Manager for The Maria Island Walk in Tasmania.
Having previously worked as a guide for the walk, she moved into the office for her new role in 2022.
A true outdoors lover, she recently helped deliver a yacht from Triabunna to Sydney, and when she's not climbing in Tassie she is dreaming of climbing ice in Canada!
Eloise is a Senior Pilot for Skydive Australia on the Sunshine Coast. You'll find her flying planes full of excited skydivers across the skies of Queensland.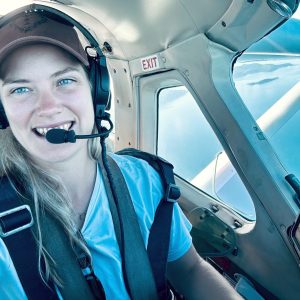 After commencing flight training in 2013, Eloise has racked up over 10 years of flying experience. She has been a Senior Pilot with us since 2021 – her favourite fly's are Whitsundays and Airlie Beach.
When asked what she loved most about her job, Eloise said 'Every day is different. The daily challenge of doing a better landing than your last, or cutting a minute off your sortie time, or all the different scenarios dealing with unexpected breakdowns etc. Having a management role, there are always new and different challenges and always room to grow'.
And her advice for wannabe pilots? 'Do it!' says Eloise. 
Thank you to Tamsin, Eloise and Ella for taking the time to be involved in this article.
We currently have vacancies across all of our brands. Please spread the word and share it to anyone who you think would love to join the crew.
Vacancies: experienceco.com/careers