We are excited to launch our latest campaign encouraging Australian travellers to "visit their own backyard," with a focus on Tropical North Queensland, as an alternative to traveling overseas.
Reef Magic – a tourism and marine science pontoon, wants to remind travellers about what's on their doorstep and encourage them to think about Australia as their next holiday destination. As such, they are re-framing the Great Barrier Reef as 'Australia's Tropical Backyard' with this latest campaign which will run until March 2024.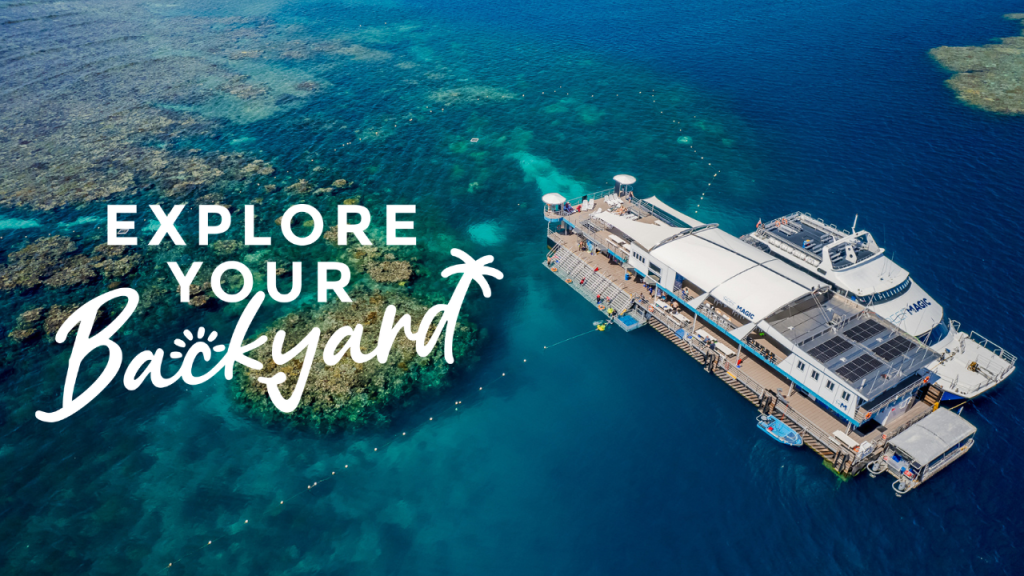 'Explore Your Backyard' includes a video piece featuring an Australian family, stuck in a suburban rut and looking for a change of scenery. Seen through the eyes of their youngest child, its' transformative content carries her from backyard pool to a day out on Reef Magic snorkelling and swimming with her family through Australia's most scenic "swimming hole.

General Manager of Experience Co's Marine division, Adam Jones says this campaign is a
great way to remind Aussies of the wonders that can be found in their own backyard especially
at a time when rising costs and a poor exchange rate are favouring "close to home" travel.
"We have two World Heritage listed sites here in Tropical North Queensland, the Daintree
Rainforest and the Great Barrier Reef. We want to encourage Australians to come and see
these natural wonders before jetting off to other destinations". "You don't need a passport, you can easily bring the kids, there is so much to offer and it's all right here in your backyard!" said Jones.
Tourism Tropical North Queensland Chief Executive Officer Mark Olsen said the campaign
would remind Australians that a whole new world awaited them on the Great Barrier Reef.
"If you've never had the pleasure of seeing a clownfish emerging from an anemone or a turtle
swimming past giant plate corals it is time to visit the world's largest and most diverse reef," he
said.