The stars of the GBR Biology and Dreamtime Dive & Snorkel teams have hit big, with the installation of their 200th (!!) Reef Star at Hastings Reef on Yirrganydji Sea Country. 
A key tool in reef regeneration, Reef Stars are steel structures, around 1m in diameter, coated in washed limestone. Coral fragments of opportunity are then attached to the structure, creating a Reef Star! These are installed on the sea bed, in patches of coral rubble, creating a new stable place for these fragments to grow, aiding in regenerating the reef after damage, such as that caused by extreme weather systems.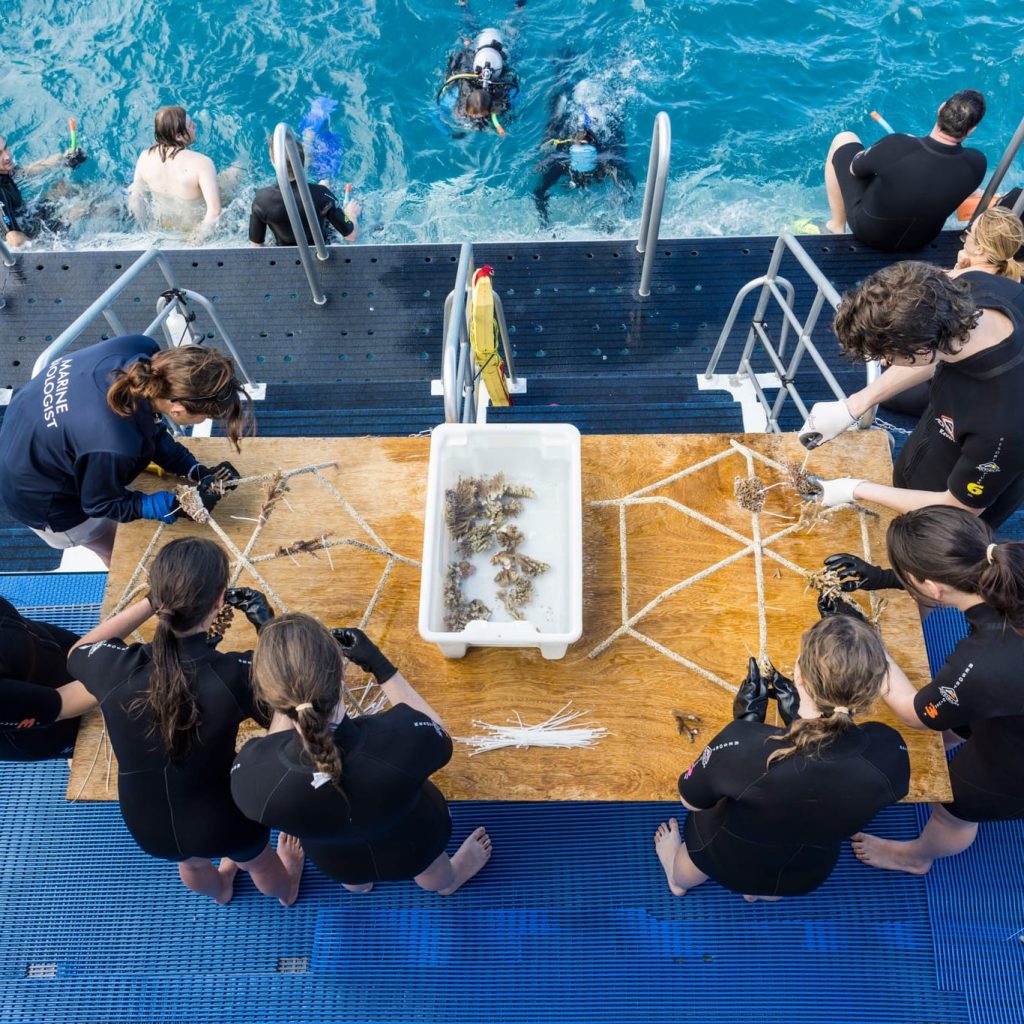 The GBR Biology team has partnered closely with MARS Sustainable Solutions, and has been involved in the installation of over 1000 Reef Stars at a variety of sites across the Great Barrier Reef since 2020. This particular project at Hastings Reef is a part of the Reef Cooperative work that GBR Biology is involved in, in collaboration with; JCU University, MARS Sustainable Solutions, The Citizens of The GBR, Dawul Wuru Aboriginal Corporation and The Cotton On Foundation.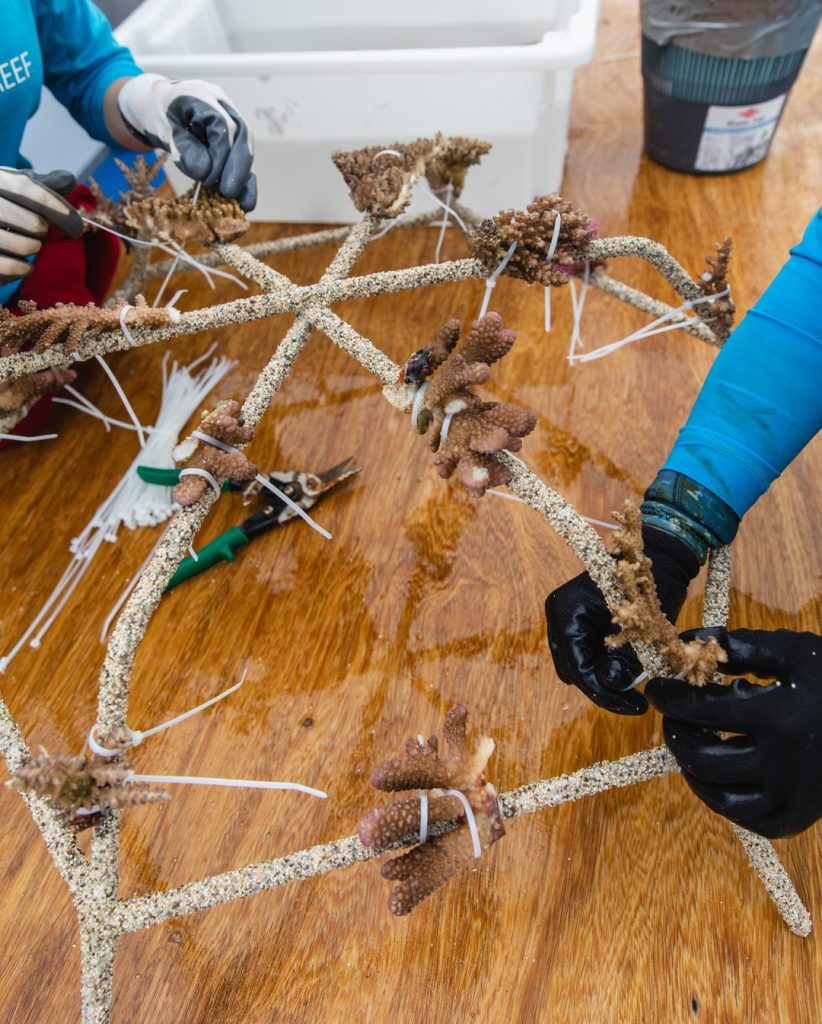 Super stars Tess and Tarquin have worked tirelessly over the past few months, to bring guests onboard Dreamtime Dive & Snorkel the opportunity to get involved with the project, via Reef Recovery Days. Across 8 of these days, over 200 guests got hands on and assisted our expert marine biologists attaching 3000 coral fragments to the structures. Guests then got to snorkel above the team, watching as the Reef Stars were installed at two Hastings Reef sites. 
The feedback from these days has been overwhelmingly positive and encouraging, with many guests commenting how great it felt to physically contribute to conservation of the Great Barrier Reef.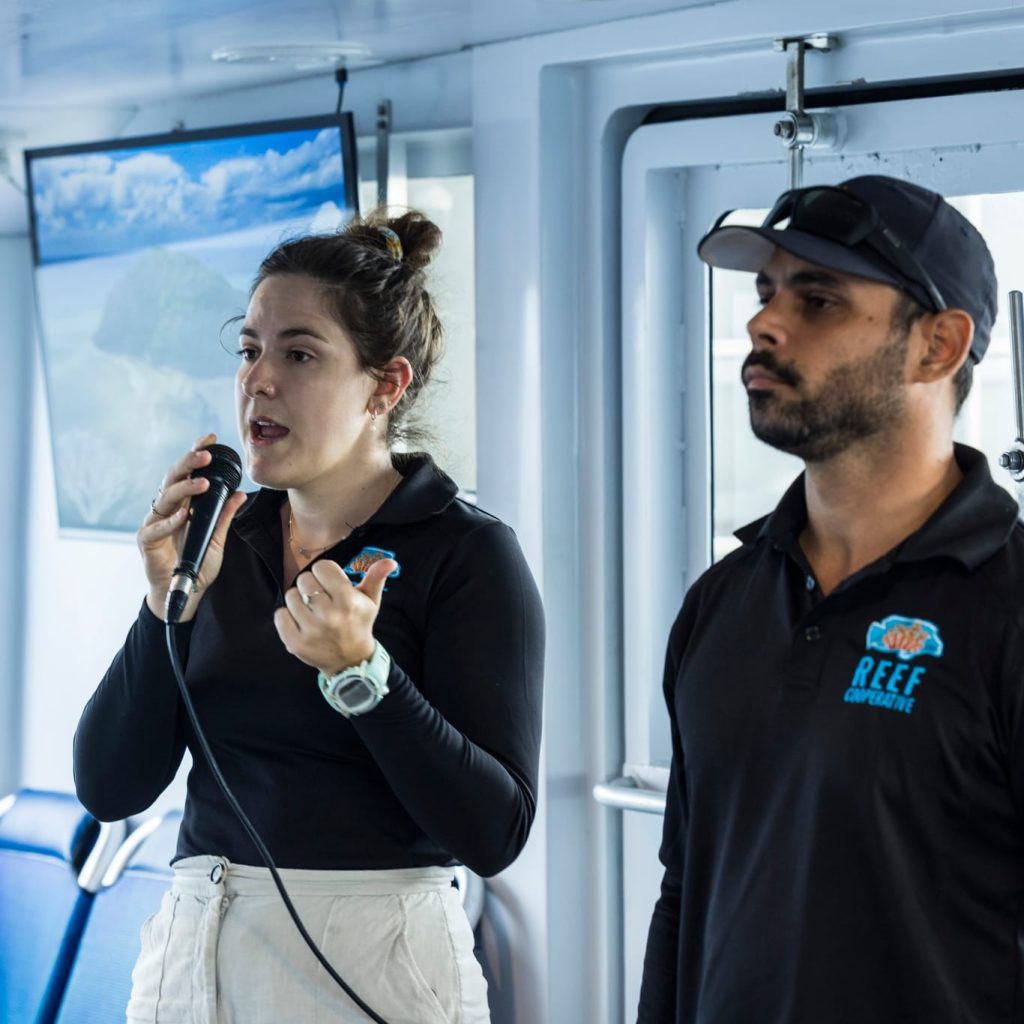 Saturday 29th July marked the installation of our 200th, and final, Reef Star at the Hastings Reef sites. A huge achievement for everyone involved. 
Will there be more Reef Star projects in the future? The team at GBR Biology hope so! There's a lot of research and assessments that need to take place to determine a new site. Watch this space!